Category Archives:
RhodyView info/updates
Upgrades, change of interface, ideas, and enhancements for the website. We are trying to make this website as awesome as possible, as quickly as possible. Thanks for all input.
Well, its been a fun run, folks. In case you haven't noticed, we haven't posted shit in the last couple months. I guess senior year, drinking, finals, and all the other excuses caught up. I had a great time writing and I think I can safely assume that the other writers feel the same way.
This leads me to the main point of the blog. We would love to sell the site. I am 100% serious about this so send me an email if you are too rhodyviewblog@gmail.com.
The blog has a surprising number of subscribers and gets a decent number of views per month when you actually blog every day. So if you are looking to start off with a instant audience, here's your head start.
By the way, this offer is valid to ANYONE. You could be an incoming freshmen at URI and want to continue the site. You could be be a fisherman in China and want to make the site about the PH levels in the Pacific Ocean. I'll sell it to you. Not being biased. I'm giving everyone a fair shot. Email me with a fair offer and let's make a deal.
One last Rhody Rhody Rhody! Freedom from school, Freedom for America!
Yepp, that's right! The RhodyView team just had our first meeting of the semester (including RhodyNasty) and we're suped to get back to work! Always feel free to email us stories, music, pictures, etc. Also follow us on Facebook and Twitter:
                                          Click icon to open link in new tab.
From everyone at RhodyView, we hope you have a great time being home with your family. I'm probably going to go into the city a lot and maybe get to a Rhody basketball game or two. I'm giving all of the writers at RhodyView a well deserved vacation. We'll see ya next semester! If you're bored, feel free to browse through our older posts and archives.
What do you guys want us to talk about? We will literally discuss anything and everything. Sex? Drinking? URI? Food? Whatever! Feel free to send in questions or comment below!
Frustrated Blogger and I practically have scoliosis. We have put RhodyView on our backs and done our best to bang out new blogs every day. ThatBloggingSloot has been a huge help, being our part-time weekend blogger, and RhodyNasty has been an awesome part-time contributor. We are always looking for new help.
Do you go to URI? Are you funny? Do you like to rant about stupid shit you see at URI or online? Send us an email! We would love to have you.
PS: It would be awesome if you fall into any of these categories:
are in the Greek system (we have no idea what goes on in frat circle)
are a girl (right now we have 3 dudes and 1 chick. let's try to balance it out a bit)
love Rhody sports (as much as i love URI sports, it's tough to cover every game and every bit of news)
EDM lover. Someone who keeps up to date with new tracks who could post about DJs and music
It seems like only last Monday Frustrated Blogger was banging out blogs for us….
A moment of silence for FB…
(I was this chick for Halloween last year)
Hey guys! I'm thatbloggingsloot and I'm the new female writer for RhodyView! I met with the guys this week and they seemed a little slooty, but for the sake of all the girls out there that read RhodyView, I decided I could look past it. I mean, someone's gotta hold it down for the ladies.
I hope you look forward to hearing from me. Love, thatbloggingsloot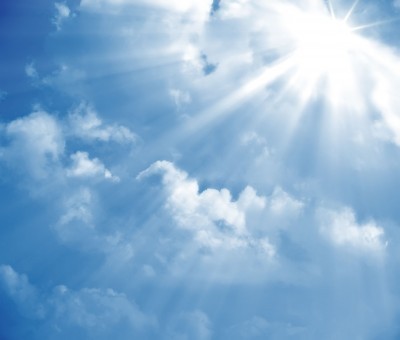 We found a chick writer! Thank the lord! We just met with her today and she seems awesome. She's gonna be our weekend blogger. We think she is gonna make a great asset to the RhodyView team. She starts Friday.
Just because we hired her, doesn't mean we are done searching for writers though. We can always use an extra blogger or two on hand. Send us an email and we'll find a spot for ya.
rhodyviewblog@gmail.com
We are always looking to take on new writers. Think you got what it takes? Send us an email. Let us know you're interested. We are specifically looking for 2 new writers:
Greek Life writer. Are you in a Frat? Anonymously blog about the state of Greek life at URI. What type of events are going on? What would GDI's or fellow greeks care about?
Weekend Writer. If you are free on weekends, write up a few blogs per day.
Oh and I almost forgot! We need a chick. For fuck's sake do we ever need a female writer. I promise you we won't be hard on you. We seriously need a girl to write from the female perspective at URI. Be our Jenna Marbles (just don't stab us in the dick.)
send all emails to rhodyviewblog@gmail.com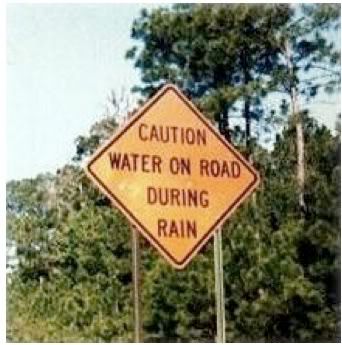 So last night, Frustrated Blogger and I went around campus with chalk writing "RhodyView.com" on a bunch of sidewalks. I was so confident that it wouldn't rain that we spent about an hour doing this. I wake up this morning to a classic RI drizzle. Everything we worked on got ruined. I'm retarded. Fuck this weather!