Blog Archives
READ MY BLOG FROM LAST SEMESTER FIRST
…Then they said they were postponing until the fall. I spent over 50 fucking bucks on this shit. Where is my money? Give me a refund or give me Afrojack! You pick! This is so unprofessional, its not even funny. Let's put some pressure on SAE to give us back our money. At least I'm seeing Steve Aoki at the RC…
PS: Tweet at the organizers @Benevelry
And here is their website. No updates since April…fucking crooks….
Source- [Pauly D]'s got a slew of eponymous products, his own television show and a DJ career that earns him an average of $40,000 per show from club gigs, private parties and a stint opening for Britney Spears on her Femme Fatale tour. Over the past year, Pauly D pulled in $11 million, enough to earn him the No. 7 spot on FORBES' first-ever top-earning DJs list.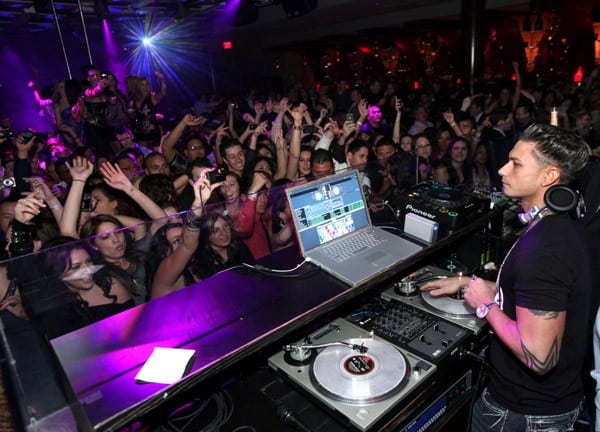 Here's the thing, I never have a problem with people making lots of money. If you do, then it just means you're jealous. Does it really make sense that he makes more money than DJs such as Afrojack, Avicii, and Kaskade? Well sorta. There is no doubt that his producing skills no where near match those of the DJs previously listed. His live performances are good. I have heard him DJ live and I can tell you that he is not a terrible club DJ. I would also say that he does not bring as much excitement as a live Avicii set or an Afrojack set. But there's a major entertainment factor. Kids who watched Jersey Shore will pay a ton of money to see a reality star. It doesn't really even matter what Pauly plays anymore. People are gonna come to see him.  The entertainment industry has always been a curious one. During times of recession, people pay for entertainment. So unless Pauly has personally wronged you, don't hate on him for making a ton of money.
Tiesto (above)
Who here knows anything about electronic music? If you listen to house, trance, and dubstep, then you should be voting for this year's top 100 DJs. This list is taken pretty seriously within the DJ community and means a lot to the artists. So if you have 5 minutes to spare today then VOTE HERE. 
You can only vote for your top 5, but because I'm obsessed, I'll give you my top 20:
Tiesto
Afrojack
Armin Van Buuren
Skrillex
deadmau5** [may not land in top 20 this year. He is pleading to his fans on twitter to not vote for him]
Steve Aoki
Above & Beyond
Avicii
Bingo Players
Laidback Luke
Axwell
Alesso
Benny Benassi
Martin Solveig
Dada Life
Sander Van Doorn
Wolfgang Gartner
Ferry Corsten
Porter Robinson
David Guetta
PS: